Deerfield Beach AC Expert - Residential AC Service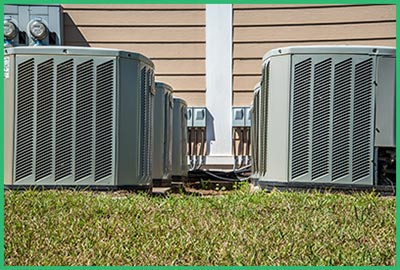 Your home is the place where you let go and unwind at the end of a hectic day. The comfort of your home is determined to a large extent by your air conditioning. Imagine surviving the heat of Deerfield Beach, FL area without a well working AC! The thought itself can be disconcerting. If you want cool and comfortable interiors at all times, hire Deerfield Beach AC Expert as your AC partner. A leading AC service company in the region, we have been helping residential property owners install, repair and maintain their HVAC systems for the past twenty years. No matter what kind of AC service you require, all you have to do is call us at 954-289-1767 for quick, timely help.
WHY DO YOU NEED A PROFESSIONAL?
Often, many homeowners, in a bid to save costs attempt to service their AC on their own. They try to install or fix their machine by taking help from online manuals. However, this is not an advisable thing to do. Over the past twenty years in the industry, we have seen countless ACs suffer the risks of being handled by amateurs. You must know that an air conditioner is a complex machine that is best fixed by someone who has the training and experience to do so. Also, it is a big investment and must not be messed with.
Here's why you should hire a professional:
Job done right

When you install a machine on your own, there is no one to vouch if you have done it the right way. You might discover months later that it was not installed the right way and it was for this reason that your monthly bills might have spiked too. On the other hand, when a professional installs the air conditioner, you do not have to worry about improper installation and its repercussions.

Saves you money

Not many know that hiring professional services can actually save you money that you would have otherwise had to incur due to faulty work.

Useful advice:

You might get the best air conditioner available in the market, but it might not be the right size for your requirements. A professional technician can best guide about the right type, brand and size of AC unit for your property.
You need Deerfield Beach AC Expert:
When you are on the lookout for the best expert to service your HVAC unit, you cannot hire just any one. You need to call in trusted, reliable and the best quality experts. This is where Deerfield Beach AC Expert can help you. From the best minds to the most sophisticated infrastructure to an excellent business model, we have it all and are the best name for all your AC requirements.
YOU CAN COUNT ON US FOR:
Advice: Not sure about the right AC for your needs? Our experts will carry out a free onsite survey to zero down on the best one for your needs.

Installation: You can count on us for quality installation. With us in charge, you never need worry about faulty installation.

Repair: Is your AC malfunctioning? Just call us and we will fix it ASAP.

AC care:If you want to ensure proper upkeep of your investment, we have effective maintenance plans in place.

Emergency assistance:Did your AC stop working in the middle of the night? Worry not! No matter where you are located in Deerfield Beach, FL area, we can come and fix it in a trice.

Air quality improvement: Are you sure that the air you are breathing inside your property is clean? Our professionals will clean the ducts, change the air filters and install air purifiers to enhance indoor air quality.
Looking for outstanding AC residential service in? Call us at 954-289-1767 today!