Deerfield Beach AC Expert - AC Maintenance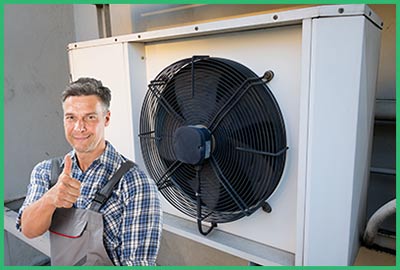 While many of us are careful about almost everything that we do in life, not many of us accord the same importance to our air conditioning units. Most only pay attention when the machine stops working or shows signs of some trouble. Often this results in having to shell out a lot of money for repairs. It is always a great idea to instead focus on maintaining the machine well so that you don't have to end up having to pay exorbitant repair costs. If you don't want to be uncomfortable in the summer heat due to a malfunctioning air conditioner, you must do everything possible to ensure that it is in the best condition. When faced with a defunct unit, just call Deerfield Beach AC Expert at 954-289-1767. With more than two decades of experience in providing a wide array of AC services for residential as well as commercial clients, we are best suited to offer you quality maintenance plans for your air conditioning unit.
CHOOSE THE RIGHT COMPANY TO WORK WITH:
During the hot summer months, the last thing you would want is your air conditioning unit to give away! If your system is maintained the right way, it can help avoid unnecessary repairs and extend the life of your machine. If you hire the wrong company, you run the risk of having to put up with shoddy work and exorbitant expenses.
Here are some tips to help you zero down on the right maintenance partner:
Check flexibility:

If a company asks you to subscribe to the fixed maintenance plan that it has, it is best to avoid it. AC maintenance requirements vary and you must opt for something that will take care of your needs. Buying a template plan also means that you will end up paying much more than required. It is best to find a company that offers customized maintenance plans for your AC unit.

Get the cost calculation done:

Your maintenance contract should not cost you the sky. What if you find out at the end of your contract that you have paid nearly half of what it cost you to buy the air conditioner? A trusted company will inform you about the cost at the very outset and also show you the cost effectiveness of their plan.

Look for reviews:

Reviews are the best way to know about a company. Before you hire any AC service company, make sure to read customer testimonials.

Experience:

When it comes to AC services, it is never advisable to hire a company with little or no experience in the field. While they might offer cheap services, you cannot say about their work quality. If you live in Deerfield Beach, FL area, choose highly experienced companies such as Deerfield Beach AC Expert.
Our maintenance process:
Phase 1: Tune up:
With prolonged use, your air conditioning might be a little cranky. Our experts will clean the dirty air filters, ducts, drain pipes and lubricate the machine parts, if required. We also inspect for operational issues if any and fix them.
Phase 2: System rejuvenation
Over a period of time, the efficiency of some machine parts may reduce and it might not be possible to restore normal working. During the maintenance checks, our professionals look for such parts and replace them with new ones.
Phase 3: Inspection
After the tune-ups and repairs are done, we inspect your unit thoroughly to evaluate its performance. The technicians will test the various components to ensure that the machine is working to its optimal capacity.
Looking for AC maintenance experts in Deerfield Beach, FL area? Dial us at 954-289-1767 now!