Deerfield Beach AC Expert - Deerfield Beach, FL - 954-289-1767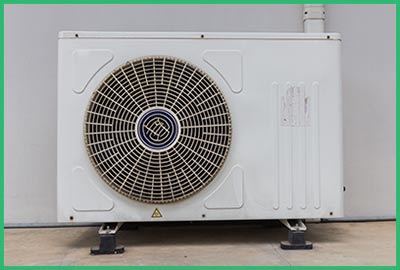 It might be a perfect day with everything going well, and then you find that your AC has suddenly broken down. Nothing can ruin the day better! Living through the summer months in Deerfield Beach, FL without air conditioning can be quite nightmarish. A defunct AC can totally throw your life out of gear and create chaos and distress. However, all is not lost. When faced with such issues, all you have to do is call up a reliable AC service company for quick, quality service.
Deerfield Beach AC Expert is one of the best known AC service companies in the region. With more than two decades of experience in handling a wide range of residential and commercial air conditioner units, we are best poised to handle any issues with your machine. Whether you are looking for AC installation, maintenance or repair, call us on 954-289-1767 because we can be your AC service partner in all your requirements.
WHY MAKE US YOUR AC SERVICE PARTNER?
Locally-owned and operated:
We are a 100% locally owned and managed company. Over time, we have established ourselves as the foremost name in the industry. Our clients trust us and know that we stand for only the best.
Same-day service:
Most AC service companies in the region provide a 12 to 24 hour widow to solve any AC related issues. At Deerfield Beach AC Expert however we provide same-day service. In fact, we dispatch our technicians to your site within minutes of your calling us. No matter where you are located in and around Deerfield Beach, FL, you can rest assured that we will reach you within 30 minutes to fix your concerns.
Trained and professional technicians:
What has set us apart is our team of trained technicians. An air conditioner is a complex machine and one cannot understand its working without proper education about it. Our experts have undergone years of training and have extensive experience in handling a wide array of AC services. Ours is undoubtedly the best team in the industry.
Domain-specific service divisions:
The HVAC requirements of residential and commercial spaces vary widely. We have trained specialists in each niche to take care of the different needs. No matter what kind of service you are looking for, we are the best one-stop solution AC experts in the region.
24-hour assistance provided:
Your air conditioner can malfunction at any time. When your machine breaks down, rest assured that we will be available to tackle it. Whether you want us to install a new AC or maintain your existing one, we can do everything.
Priced right:
At Deerfield Beach AC Expert we offer the best quality services at entirely affordable prices. Unlike other companies in the region that charge exorbitantly, especially for emergency services, not us. We charge the same flat rate no matter what time of the day or night we serve you.
WHAT OUR CUSTOMERS ARE SAYING:
'The other day I returned home from work only to find that my AC wasn't working. It was so hot and distressing! I called Deerfield Beach AC Expert and thanks to their 24-hour service, a technician arrived in less than half an hour and promptly fixed the machine. I highly recommend their services.' – Tyler H
'These guys are superb! I wanted to install a new air conditioner, but was unsure about the best unit to buy from my place. They not only helped me choose a suitable AC at a good price, but also installed it at a reduced cost.'–James S
'We were looking for a centralized air conditioner for our brand new property. We had scheduled an appointment with an AC service company, but they cancelled at the last moment. It was then that Deerfield Beach AC Expert that came to our rescue! Their technicians arrived within minutes of our calling them and completed the entire job within just a few hours. Definitely our go-to AC service company from now on!'–Angela M
The positive reviews of our services testify that we are truly the foremost AC service company in the Deerfield Beach, FL region.
Looking for expert HVAC services? Dial 954-289-1767 right away!