Deerfield Beach AC Expert - New AC Installation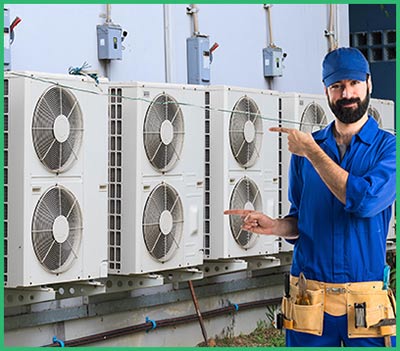 Just bought a new air conditioning unit? Looking for a reliable technician to install it? Keep in mind – the efficiency of your machine will depend to a large extent on its installation. If you hire the wrong person to install your machine, it will have an adverse effect on its efficiency. Not only will it not cool your house well, it would need frequent repairs, causing you to spend a lot of money on it. If you want to avoid the issues that come with improper AC installation, it is imperative that you hire quality AC services. If you are a resident of Deerfield Beach, FL, Deerfield Beach AC Expert is a leading name in the industry. With more than two decades of experience in servicing an extensive range of residential and commercial air conditioning units, we are the best one-stop shop for all kinds of AC requirements. So, ring us up on 954-289-1767 today!
A PRO VS. AN AMATEUR: WHAT'S THE DIFFERENCE?
You might have bought the best AC machine in the market. There are still certain things that can go wrong with it. It all depends on the technician you hire to install your unit. If you hire someone who does not have adequate experience in handling air conditioning units, he might make the following mistakes:
Recommending the wrong size: This is one of the most common errors from amateurs. Buying an AC that is not the right size for your requirement can completely dent your investment. An improper machine will not cool well and may lead to several other issues.

Improper wiring: Wiring is a crucial aspect of air conditioner installation. When you hire someone with little experience in the job, it will lead to inefficient functioning of the machine and cause electrical hazards.

Inadequate insulation: Insulation plays an important role in proper cooling of your interiors. Crevices, open windows and gaps can affect the efficiency of your unit and must be sealed. Also, the suction line of the AC must be sealed. An amateur might not be aware of such things.

No proper set up: Right installation of the air conditioning unit is of primary importance to ensure a well working machine. A loose bolt or a dirty filter might seem trivial, but these can lead to significant wear and tear.
If you do not want to be at the receiving end of the above mistakes, it is important that you hire an experienced technician for the job. At Deerfield Beach AC Expert we have a team of the best professionals in the industry, and no matter what your requirement, we can help you.
WHAT WE DO?
Replacing an old AC:
Are you looking to replace your old air conditioner unit with a new one? We are the best people to do it. Our experts assess your property and various parameters to find the right AC for your requirements.
Installation in a new construction:
Installing an air conditioner unit in a new place is a complex process. At Deerfield Beach AC Expert our professionals have extensive experience in installing new machines. We will not only create a viable plan for the work, but will also execute it in the best possible way. So whether you are looking to install a centralized air conditioning system or ductless split ACs, you can count on us to offer the best service.
Planning to install a new air conditioner in your property? If you reside in and around Deerfield Beach, FL, just call us at 954-289-1767 right away!