Deerfield Beach AC Expert - AC Repair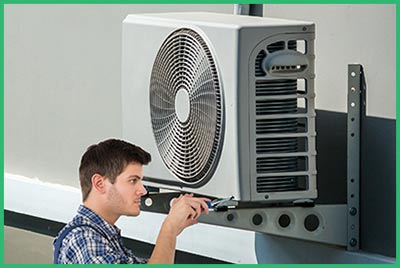 On summer days, all we want is the cool comfort of our air conditioning. For people residing in and around Deerfield Beach, FL area, where the summer heat can be quite intense, having an air conditioner is an imperative. ACs have become one of the most used machines in every home and you can see them just about everywhere – offices, homes, restaurants, malls, multiplexes etc. It is almost impossible to imagine life without an air conditioning unit. However, in spite of it being a necessity, not many people accord much important to the upkeep of their machine. Not taking care of your machine can cause it to breakdown necessitating repairs. If you don't want to deal with a defunct unit, it is crucial that you hire expert AC services such as Deerfield Beach AC Expert by calling 954-289-1767.
HOW TO KEEP YOUR AIR CONDITIONER RUNNING, ALWAYS?
Learning to read the signs:
There are times when a machine breaks down without prior warning, but in most cases, there are subtle signs that a unit is on the verge of a breakdown. Some of these signs may include – inefficient cooling, improper air flow, excessive noise, bad odors, short cycling, thermostat issues, a spike in the electricity bills etc.
What you must do: At the first hint of AC repair, hire the services of an AC expert. Don't make the mistake of waiting for the issue to blow up into something major before you call in a technician.
Hire the right repair expert:
Sometimes even when you are careful, your AC may encounter problems. When faced with any kind of machine issue, it is best to avoid trying to solve the problem on your own. Often property owners try to fix the machine by reading some manual online, but you must know that this might cause more harm than good.
What you must do: At such times, it is always advisable that you call in expert AC services such as Deerfield Beach AC Expert! No matter what time of the day or night your AC suffers a breakdown; we will reach you in less than 20 minutes and do our best to solve the issue at the earliest.
A viable maintenance plan:
You must maintain your air conditioning unit well to prevent breakdowns and also to ensure that it operates at its optimum capacity at all times. Maintenance is absolutely essential if you want to avoid sudden breakdowns and unnecessary repairs. You must know that the cost that you spend towards maintaining would be far lesser than what you would otherwise have to spend on repairs.
What you must do: If you don't wish to encounter unexpected repairs, you must follow a maintenance plan from a trustworthy AC service company.
HOW OUR REPAIR SERVICE COMPARE TO OTHERS?
It's a known fact that there are AC service companies by the dozens in and around Deerfield Beach, FL area. Ideally there should not be any problem in fixing your unit in case it breaks down. However, the fact is that not every company can provide timely and quality services. Also AC service requirements are often of an urgent nature, and not many companies are willing to offer 24/7 services. Most give a 24 to 48 hour window to arrive at your site and resolve your concerns.
At Deerfield Beach AC Expert, we have addressed all these issues that customers face with AC companies. We work round the clock and no matter when you call us, we arrive in less than 20 minutes to resolve your issues. And, we don't charge extra for emergency services.
So, if your air conditioner is not working well, just call us at 954-289-1767 for quick, efficient help!