About Us Deerfield Beach AC Expert - Deerfield Beach, FL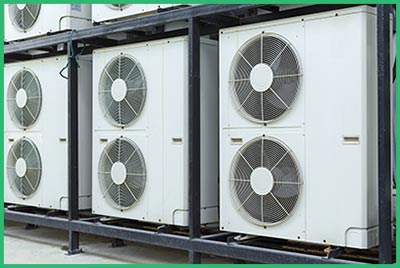 Set up over two decades ago as a small AC service company, Deerfield Beach AC Expert has since come a long way. Over the years we have grown to become the foremost AC service company in the region. When we started, there were already several competitors in the market, but we survived the cut throat competition by sheer hard work and determination. It was our focus on excellence that helped us climb the ladder of success to quickly become the best known AC service company in the Deerfield Beach, FL region for both residential and commercial clients. Our team of technical experts and robust infrastructure has enabled us to deliver best quality solutions at entirely affordable prices and made our number 954-289-1767, the single point of contact for the community.
WHAT YOU NEED TO KNOW:
The past:
We started quite small, and the only thing we were big on was our ambition. Working with our pool of expert technicians, we put our passion to work, delivering excellent quality services to the local community. Over time, we have become the most trusted air conditioner service company in the region.
The present:
Our passion for excellence and our high quality, timely delivery of services have earned us the trust of our customers and today we are the best known service company in the region.
The future:
When it comes to AC services, we are constantly on the lookout to better ourselves. Through our persistent efforts, we hope to become the one-stop shop for all kinds of AC services in the region.
MEET OUR TEAM:
No business can flourish without a solid foundation on values and commitment. We have with us some of the best minds in the industry who have brought to the market an entirely new way of working. All our experts are well trained, have a solid educational background and plenty of experience in the field. No matter what kind of AC service you may require, you can count on our technicians to deliver.
YOUR TRUSTED AC PARTNER:
With our enriched industry experience and a solid reputation, we are clearly way ahead than any of the other AC service companies in the region. We place a premium on honesty, integrity and quality and are always striving to offer the very best to our customers. When you hire us, you can rest assured of only the best quality services at entirely affordable rates. We never hesitate to work the extra mile to serve our customers. For us, customer satisfaction is primary and we do our best to exceed the expectations of those who place their trust on us. With our qualified experts in charge of your air conditioning requirements, you never need worry about your system.
When faced with any AC related issues in Deerfield Beach, FL area, know that you can depend on Deerfield Beach AC Expert to deliver quality services. Call us at 954-289-1767 now!